Ladybirds Nursery
2-3 Years
Our wonderful and exciting 2–3-year-old provision is set in a self-contained building and has its own safe and secure outside area.
Ladybirds Nursery provides a warm, caring and stimulating environment for our youngest children to explore, play, discover and learn.
Children can explore indoor and outdoor spaces with quality resources and facilities suitable for their age and stage of development that ensure children have the best possible opportunity to learn and develop to their full potential and take their first small steps in education.
In the 2–3-year-old provision we focus on the prime areas of learning, building solid foundations.
Our Early years curriculum is planned to give children the best possible start. Adults support children's learning inside and outside, planning around the children's interests, fascinations and supporting children to develop key skills.
You are welcome visit our inspiring and exciting Nursery, to book a tour and for availability contact the school's office on  01483 476450 or admin@stjohnsknaphill.co.uk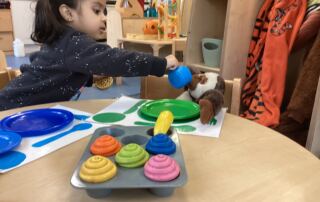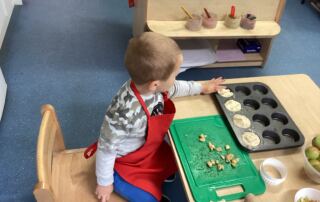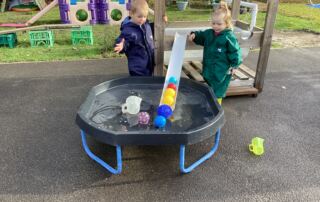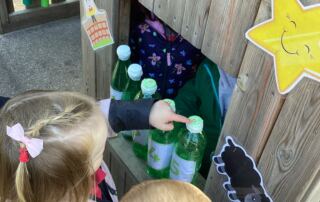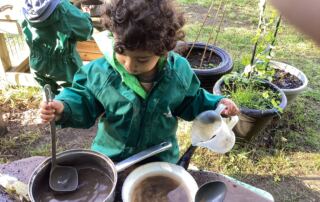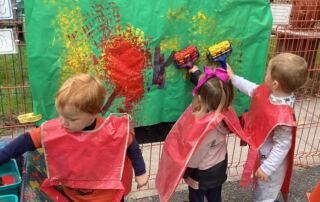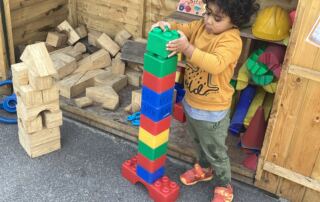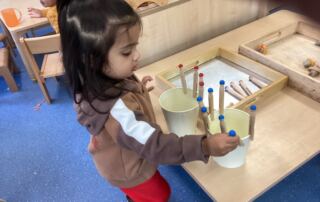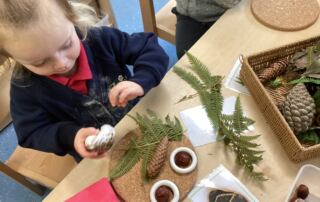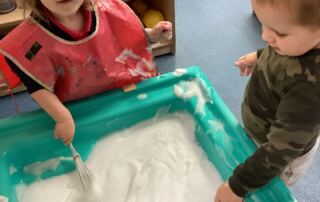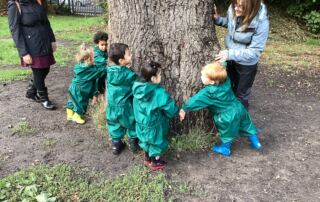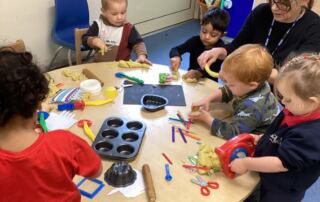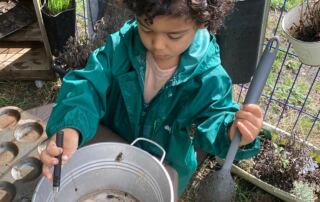 I couldn't be happier with Ladybirds nursery. My son started January 2022 and had a really difficult time settling in but the manager and the staff were so great in creating a tailored plan that was suitable for my son. They had a lot patience. When I come there it's always a warm feeling. All the staff are friendly and have the children's best interest in mind. They really focus on his development and encourage him to become independent. I always feel comfortable and safe leaving my son and he absolutely loves going to nursery now. Thank you Ladybirds nursery for helping my son!