Year 5
Year 5 is an exciting and challenging year for the children. In the upper school, they are expected to take a more mature and independent approach towards learning. Children in the upper school have the opportunity to represent the school in sporting events such as netball, football, cricket and athletics tournaments. Children in Key Stage Two are lucky to have specialist teachers for P.E. and Computing.
Delight in Shakespeare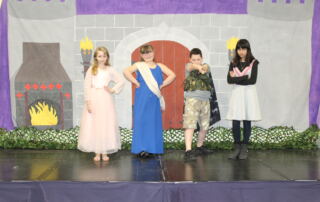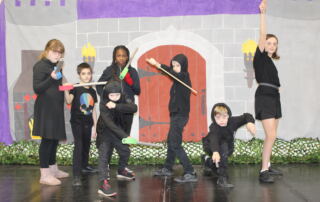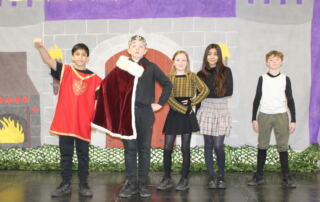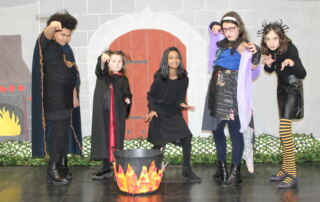 Delight in Shakespeare develops children's enthusiasm for drama, storytelling and heritage text and ensures they have a strong foundation in Shakespeare before moving on to secondary school.
Over seven weeks, children take ownership of a Shakespeare play (Macbeth, Romeo & Juliet, A Midsummer Night's Dream or The Tempest) as they work towards performing their unique version to family and friends.
Beginning with an interactive professional performance by Guildford Shakespeare Company, children work with professional actors and their teacher to develop a range of theatrical skills, use Shakespearean language, and design sets, props and costumes.